Rebecka Karlsson
Rebecka Karlsson studied violin with Anna Lindal and baroque violin with Ann Wallström at the Royal College of Music in Stockholm, Sweden. She has been an exchange student at the Conservatorio di Musica G. B. Martini in Bologna, Italy, where she studied violin with maestro Carlo Ricci and has studied baroque violin at the master level with Professor Anton Steck at the Staatliche Hochschule für Musik in Trossingen, Germany. Besides this, Rebecka has participated in masterclasses with Stefano Montanari and Rachel Podger.
Now Rebecka is a freelance violinist, based in Stockholm. She has played with ensembles like Hofkapelle München and Hassler Consort and plays regularly with Drottningholm Theatre Orchestra, Nordic Chamber Orchestra, Göteborg Baroque, and Karlsson Baroque. Since spring 2012, Rebecka is a permanent member of the Drottningholm Baroque Ensemble and she has the baroque ensemble "Freedom, Baroque and Sisterhood" together with the viola player Karin Ahnlund and the cellist Mirjam Pfeiffer. Rebecka is also often engaged as a soloist and concertmaster.
======
Ulrika Westerberg
Ulrika Westerberg has been playing the violin since she was 9 years old. During the eighties, she studied violin at Göteborg musikhögskola in the violin class of Eugen Bitto and Malmö musikhögskola in the first class of Barockmusik interpretation.
At the age of 23, she got a permanent orchestra job in the Helsingborg symphony orchestra. Her interest in cultural history and early times led her to baroque music, and baroque music brought her to many countries in Europe. She has been touring with the European Baroque Orchestra, Le Concert Spirituel, Nederlandse Bachverenigen, Les Arts Florissants and Norsk Barokkorkester.
She has produced her own concerts for example at Confidencen slottsteater, Svartsjö slott, and numerous churches and concert series in Sweden. She has produced some solo recordings, lately with the Tre Kronor Barock Ensemble, with music from the Düben Collection in Uppsala. At the moment her core work is chamber music and cooperations with churches and their choirs. Ulrika is also establishing a career as a fine arts painter.
======
Mirjam Pfeiffer
Mirjam Pfeiffer studied cello at the Academy of Music in Weimar and Dresden with Brunhard Böhme and Peter Bruns as professors. In addition to that, she studied baroque cello with Kristin von der Goltz at the Academy of Music in Munich and completed her studies with a concert diploma. Mirjam has worked with various orchestras in Germany, among others in the Staatskapelle Dresden and the orchestra Anima Eterna in Belgium.
She has been a member of the chamber music ensemble "Il capriccio" with which she made several CD recordings. In addition, Mirjam has taught at the special music school "Latina" in Halle / Saale. Since 2007, Mirjam is employed as a cellist in the Hovkapellet at the Royal Opera in Stockholm.
She plays a lot of chamber music in different contexts and preferably early music on baroque cello. In addition, she is active as a cello teacher by private teaching but also as a teacher at the music school "Lilla Akademien" in Stockholm. Since 2019, Mirjam is part of the ensemble "Freedom, Baroque and Sisterhood" and explores, among other things Swedish baroque music from the 18th century together with Rebecka Karlsson and Karin Ahnlund.
======
Björn Gäfvert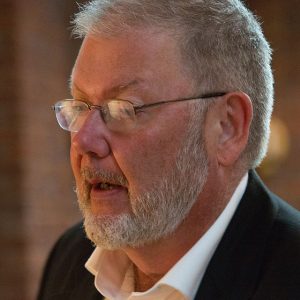 Björn Gäfvert studied the organ and the harpsichord at the Royal College of Music in Stockholm but is, as he considers himself, to a large extent self-taught. The main part of learning has been achieved by inspiring collaborations with many prominent musicians, singers, and conductors.
He works with nearly all things that are achieved on keyboards and is often associated with early keyboard music, which, according to him, is misleading because most of the eras are close to his heart.
There are plenty of partners: Drottningholm Baroque Ensemble (where Björn has been the keyboard player since 1989), the Swedish Radio Symphony Orchestra, the Swedish Radio Choir, the Royal Philharmonic Orchestra, to name a few. Since the autumn of 2013, Björn Gäfvert has been the principal organ player in the Immanuel Church, Stockholm.
Björn is also part of a trio with the soprano Barbara Hendricks, with whom the emphasis lays on sacred music. He has given concerts all over the world and is represented on about sixty CD recordings.
======
Athanassia Teliou
Cellist and gambist Athanassia Teliou was born in Great Britain and grew up in Athens, where she took her first piano lessons at the age of 5. She graduated in 2020 from the University of Augsburg, cello class of Prof. Julius Berger. She holds also a master's degree in early music from the State University of Music of Nuremberg, where she studied near Prof. Hartwig Groth (viola da gamba) and Prof. Ralf Waldner (continuo). She is a piano graduate (class of Yorgos Manessis) and she holds a soloist diploma in cello (class of Dimitris Gouzios) while at the same time she studied viola da gamba with Angelos Repapis.
She is an active performer of both early and chamber music and as a member of orchestras, she has performed among others in Venues such as the Konzerthaus in Vienna and Berlin, the Smetanasaal in Prague, the Kulturkasino in Bern, the Gasteig in Munich, etc. She has given concerts in Greece, Turkey, Germany, Austria, France, Switzerland, Slovakia, Czech Republic, and China.
She has collaborated with companies such as the National Opera, the Athens and Epidaurus Festival, the Third Programme of the Greek State Radio broadcaster, the OMMA, the Biennale für Neues Musiktheater München, and the festival of Aix-en- Province et al. where she had the opportunity to perform, among others, under: Howard Griffiths, Alain Altinoglu, Thierry Fischer, Vassilis Christopoulos and Markellos Chrysikopoulos.
She has been a participant of master classes with prominent cellists such as: Danjulo Ishizaka, Valentin Erben, Young- Chang Cho, Valerie Aimard, Maximilian Hornung, Gavriel Lipkind, Alexis Descharmes. Markus Nyikos, Julien Chappot and Themis Vagenas, and seminars of early music such as : Tagen für Alte Musik at the Germanisches Nationalmuseum in Nuremberg, the Music Village in Agios Lavrentios with: Georg Kallweit, Antoinette Lohmann, Ian Harrison, Dimitris Kountouras, Dimitris Christofellis and Iason Marmaras.
She is also a graduate of Panteion University- department of International and European Studies.
She lives and works in Germany.
======
Lina Jarvers
Lina Jarvers took her first violin lessons at the age of seven from Hildegard Lichtschlag and Ute-Christine Elfert in Freiburg im Breisgau.
She completed her studies with distinction at the Vocational School for Music in Mittelfranken with a major in Violin/Baroque Violin under Magdalene Kautter. Since then she performs intensively early music according to the historical performance.
She participated in several Master Classes among others with: Prof. Anton Steck, Prof. Thomas Albert, Veronika Skuplik, Georg Kallweit and Prof. Midori Seiler.
Since October 2017 Lina Jarvers studies baroque violin under Prof. Anne Röhrig at the State University of Music in Nuremberg. Among others, she performs, as an usher in famous baroque orchestras such as the Hannoverschen Hofkapelle and as a soloist and chamber music performer within the frramework of the Foundation Alte Musik – aktuell serviert in Nuremberg. She is also performing regularly in concerts across Germany.
======
Ralf Waldner
Ralf Waldner was appointed professor for early keyboard instruments at the University of Music in Würzburg for the 2018/19 winter semester.
The musician, born in Ellwangen an der Jagst, studied harpsichord and historical performance practice in Leipzig, Nuremberg, and Hanover, with Zvi Meniker (historical keyboard instruments), Oscar Milani (harpsichord and fortepiano), Peter Thalheimer (performance practice), and Bernward Lohr (thoroughbass) as his teachers counted.
In 2006 he completed his studies at the University of Music in Nuremberg with the soloist examination. Since then Ralf Waldner has pursued international concert activities on all historical keyboard instruments such as harpsichord, clavichord, and fortepiano.
His extensive repertoire ranges from early keyboard music to the works of Bach and Scarlatti, as well as music by the French clavecinists, to world premieres of contemporary harpsichord works composed especially for him. In addition, he is particularly interested in the clavichord and its diverse literature.
As a sought-after soloist, accompanist, and chamber music partner, Ralf Waldner regularly gives concerts with renowned ensembles and ensembles such as Musica Alta Ripa, L'Arpa Festante, Arte Mandoline, Ars Musica Zurich and the Nuremberg Symphony Orchestra.
Radio recordings were made at West Deutscher Rundfunk , Süd West Rundfunk and Bayerischer Rundfunk; CD productions have appeared on labels such as Deutsche Harmonia Mundi, TYXart and MDG.
In addition to his professorship in Würzburg, Ralf Waldner is a lecturer at the Nuremberg University of Music and regularly teaches in international master classes.
======
Andreas Linos
A child of Greek parents, with a mother painter and an architect father, Andreas Linos grew up in an environment at the crossroads between arts and cultures. Passionate from the age of eleven with viola da gamba, he studied this instrument with Nima Ben David at the CNR (Regional Conservatory) of Boulogne-Billancourt, where he won a First Prize in 2006.
Since then, he has developed a career as a chamber musician. with a variety of ensembles ,such as: Le Poeme Harmonique, the Viol ensemble L'Acheron, Le Baroque Nomade, Capriccio Stravagante, Le Concert Etranger, La Camera Delle Lacrime and Latinitas nostra with which he recorded about twenty albums. He has a duet with the harpsichordist Olivier Fortin. From 2008 to 2011, he hosted the monthly Consort Project season at the l'Archipel in Paris, dedicated to Viola Borders and English music.
Along with his music studies, he enrolled in the School of Architecture of Versailles and was trained in the construction of stringed instruments in the workshop of Bernard Prunier. Very soon, the alchemy between music and the visual arts fascinated him. Thus, he is "infected" by the virus of the scene and gets excited with the baroque machines.
He is seeking to incorporate scenographic elements and weave dramatic links around sound environments. In this way he created many spectacular concerts such as Il Bagatto, for the Sinfonia Festival in Périgord in 2006, Jeux de cour, Jeux de coudes at the Festival of Essaouira (Morocco) in 2007, Le Consort Project et Florimène in L'Archipel ( Paris) from 2008 to 2010, Espejos and Kings and Queens in 2011-2012 in Mexico City for the new baroque orchestra La Partenope.
In the summer of 2012 he signed the direction, the sets and the costumes of Venus et Adonis by John Blow, which went up in the forest of Pelion in Greece, in an open theater that he created for the occasion. In February 2014 he directed La Pellegrina at the Dijon Opera, with the ensemble Les traversées baroques, based on a libretto by Rémi Cassaigne.
The work Venus et Adonis was the subject of a new production in February 2015 at the Athens Concert Hall. He continues to explore the English lyric repertoire with Henry Purcell's Didon et Enée, which he directed in March 2016 at the same time as Monteverdi's Combattimento for Tourcoing's L'Atelier Lyrique, directed by Jean Claude Malgoire.
======
Mattias (Stamatis) Pavlous
Born in Rhodes, the Greek/Dutch countertenor Mattias (Stamatis) Pavlous studied singing with Christina Giannakopoulou and was coached by Aris Christofellis. He was awarded the soloist diploma and first prize at the Kodály Conservatoire of Athens.
The English countertenor Michael Chance invited him to the Netherlands to specialise in Early Music at the Royal Conservatoire in The Hague where he completed his Master studies with Michael Chance, Jill Feldman, Peter Kooy and Rita Dams on a full Alexander S. Onassis Foundation scholarship.
Mattias also became a member of the Flanders Operastudio in Ghent where he was coached by Dame Ann Murray, Sir Thomas Allen και Malcolm Martineau.
With repertoire ranging from renaissance songs, baroque cantatas and sacred music (Bach's Passions, Vivaldi's Nisi Dominus, Handel's Messiah etc) to operatic roles (Ottone in G.F. Handel's Ottone, Re di Germania, Bertarido in G.F. Handel's Rodelinda, Ottone in Monteverdi's L'incoronazione di Poppea, Farnace in Mozart's Mitridate etc), lieder and contemporary works, Mattias has appeared at the Flemish Opera Houses of Ghent and Antwerp, Opera de Baugè, the Utrecht Early Music Festival, Cecil Sharp House in London, the Belgrade Festival Ars Vivendi etc.
======
Alex Mastichiadis
Alex Mastichiadis started harpsichord lessons with Daphne Kokkoni. In 2008 he was admitted to the Department of Musical Studies of the Ionian University, where he continued his harpsichord studies under the guidance of Katerina Michopoulou.
He obtained his master's degree from HKU Utrecht Conservatory working with Siebe Henstra, harpsichord, and Reitze Smits, organ. He has performed as a member of musical ensembles in Greece, Netherlands, Belgium, Italy, Austria, and Germany. In Greece, he has performed amongst others in the Alternative Scene of Greek National Opera and Thessaloniki Concert Hall.
He has also performed as a soloist and as a member of musical ensembles in Megaron-Athens Concert Hall. Along with baroque violinist George Samoilis he founded the DissensoDuo which has appeared in numerous early music festivals in Greece and abroad. He is a frequent collaborator of Athens Camerata performing with period instruments, and of Latinita Nostras.
He has given seminars on early music at Utrecht Conservatory and Ionian University. In parallel with his work on early music, he has developed collaborations with artists of experimental music, e.g. Mohammad. He has recorded for labels like DECCA and MDG. He is also an instructor of harpsichord and clavichord at the Music Hub Conservatory, Athens.
======
Anastasia Miliori
Anastasia Miliori is a versatile musician, moving between Early and New Music while using Improvisation with flexibility. She received her Soloist Diploma in Violin from Musical Horizons Conservatory under Professor Dimitri Semsis and the Counterpoint Degree in Advanced Theory under Professor Nikos Panagiotakis. She also studied Medieval-Modern Greek Literature at the National and Kapodistrian University of Athens graduating with a Bachelor's Degree.
She continued the musical studies at the State Music University of Trossingen specializing in Early Music (baroque violin & early music singing) under Professors Anton Steck, Jana Chytilova and Jan Van Elsacker and she graduated with a Master's Degree in Early Music.
Meanwhile, she performed a Kontaktstudium in Classical Singing at the State University of Music and Performing Arts in Stuttgart, under Professor Frederique Friess.
She has collaborated with symphony and baroque orchestras such as: World Youth Orchestra Unesco "Jeunesse Musicale", (under Josep Vicent), Collegium Musicum Stuttgart, European Union Baroque Orchestra (under Lars Ulrik Mortensen), Bern Consort (under Jörg Ritter ), Laudamus-Te Stuttgart (under Monica Vasquez), Patras Orchestra under (George Petrou /recordings for MDG).
She has performed as a soloist, among others at: Megaron Athens Concert Hall, the Alternative Stage of Stavros Niarchos Cultural Foundation, the International Festival of Aegina, the Spring Organ Series (St.Paul's Anglican Church), Michalis Kakoyannis Foundation, the Benaki Museum, the Parnassos concert hall, the Auditorium of the Macedonian Museum of Contemporary Art, the Auditorium of Theocharaki Foundation, as well as the Megaron Gyzi Santorini Festival.
She works as a musician in primary education, at the Greek-German school Athener Schule and teaches violin and chamber music at the Music Education Conservatory in Haidari and at the Korydallos Municipal Conservatory. She has given baroque violin seminars at the 3rd International Summer Music Academy in Kavala, at the Nikolaos Mantzaros Conservatory, and at the Christian Artists Seminar in Doorn, the Netherlands.
She founded the baroque ensemble Diverse & Bizarre with which she performs regularly and she has been the artistic director of the Athens Baroque Festival since 2017.
======
Kira Saplachidou
Kira Saplachidou is a flutist based in Greece. Starting her musical studies at an early age, she received important influence from significant flutists in Greece, such as Dr. Iwona Glinka in Athens, Prof. Ilie Macovei and Prof.Matoula Chatzi at the State Conservatory of Thessaloniki.
After Highschool, she received the Soloist Diploma with honours, from the Musical Horizons Conservatory-class of Dr. Iwona Glinka- and then continued her musical education in the class of Prof. Gülsen Arife Tatu, in Germany. Along with her studies, living in Germany enriched her musical education through important collaborations as a student and a professional player as well. She performed in chamber music recitals and collaborated with various orchestras around Europe.
In 2012, she graduated receiving the Bachelor Diplom of Music education in Flute and embraced her pedagogical impulses by teaching flute in musical institutions in the region of Baden-Württemberg in Germany, while seeking further teaching education through seminars and pedagogical courses.
Furthermore, in Trossingen, she was introduced to the historical interpretation of music and the historical flute, the Traverso.
Under the guidance of Professor Dr.Linde Brunmayr-Tutz she studied Traverso and explored a different aspect of the Early Music flute literature of the 17th and 18th century. In 2016, she received Master in Early Music at the Hochschule für Musik Trossingen and since then she continues developing her musical knowledge through Mastercourses and concerts in Germany and Greece. Kira has attended several masterclasses, among others with P.L.Graf, F.Renggli, R.Brown, K.H.Schutz, L.M.Tanguy, and P.Hantai.
Kira is currently teaching flute in the Music School of Lamia and the Municipal Conservatory of Volos. She is performing with various ensembles in Greece, both with modern and transverse flute. She is a member of "Diverse & Bizarre" baroque ensemble.
======
Nikos Nikolaidis
Nikos Nikolaidis was born in Larisa in 1988 and took his first musical steps at the Municipal Conservatory. In 2005 he was admitted to the State Conservatory of Thessaloniki from where he graduated in 2010 receiving the soloist diploma with distinction.
His professors where: Tzelou Doroftei, Zoran Stepic and Vassilis Saitis. Meanwhile he studied at the Department of Mathematics of the Aristotle University of Thessaloniki, from where he graduated specializing in Mathematical Programming.
In 2013 he was admitted to the State Music Academy of Trossingen where he studied in the class of Prof. Mario De Secondi (student of A.Janigro and J.Starker). He graduated in 2016 receiving a postgraduate degree in Music with honors . He is currently a PhD candidate in cello, at the University of Macedonia, Department of Music Science & Art. He won several awards in student competitions and he was selected to represent the Greek participation in the meeting of the Mediterranean conservatories in 2009.
He has given solo and chamber music concerts in Greece and abroad (Germany, Finland, Serbia, Switzerland, Syria). He has performed as a soloist with the Larissa Symphony Orchestra, the Symphony Orchestra of the Municipality of Ioannina and the orchestra of the State Conservatory of Thessaloniki.
He was a member of the Stuttgarter Kammerorchester and plays regularly with the Athens State Orchestra. He has been an active participant of numerous master classes with prominent cellists such as: Roland Pidoux, Jean-Guihen Queyras, Valerie Aimard, Alexander Gebert, Michael Flaksman, Ulrich Voss, Michaela Fukacova, Jelena Ocic, Joseph Bassal and Martha Gerschefski.